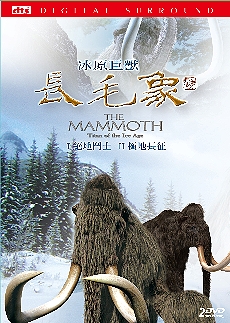 冰原巨獸長毛象 I絕地鬥士 II極地長征 The Mammoth – Titan of the Ice Age
冰原巨獸長毛象  I絕地鬥士  II極地長征
語言:中文/英文
長度:50分鐘x2集
類型:3D動畫 (HD)
---
內容簡介:
一段穿越時空迷霧的發現之旅   動畫電影【冰原歷險記】的最佳延伸觀賞影片
蠻荒巨獸穿越萬年沉寂
重現冰川世紀北國凍原
解讀天地失衡末世警兆時序回到冰河世紀的太古雪原,對於命運多舛的長毛象家族而言,災難彷彿永無止盡在世代交替的顛沛遷徙中流轉。虎口餘生雪地倖存的小象「毛妹」彰顯了一個屢僕屢起的生命,沒有英雄主義的造勢,卻成就最平凡的奇蹟,肢體殘缺的毛妹默默承受生命的嚴苛考驗,在逆境中激發生命力,並不斷自我淬煉信心與勇氣。冰河期晚末氣候劇變,旱澇交迫之下,高溫肆虐洪災遍野,長毛象家族為了繁衍生息被迫舉家遷徙,然而遠途跋涉險阻重重,物競天擇生離死別的悲劇隨時可見。面對分崩離析的家族,步履蹣跚的毛妹一肩扛下重擔,牠堅信萬水千山之外,仍有寸土生機,遙想著雲淡風輕天高地闊的草原,毛妹繼續勇往直前。對於長毛象來說,萬裡長征絕非一場徒勞,每一個腳步都烙印著過客的生命軌跡,每一次劫難更記錄了族群的世代更迭!生態危機造成物種滅絕的戲碼不停上演,即使龐然如冰原巨獸長毛象,最後依然淹沒在進化的洪流中,留下令人對歷史因果的喟歎與反思。
---
The Mammoth – Titan of the Ice Age
Total Episodes:50 minutes X 2 Episodes (HD)
Category:3D / HD Animation Documentary
Language: Mandarin/ English
Subtitle: Chinese / English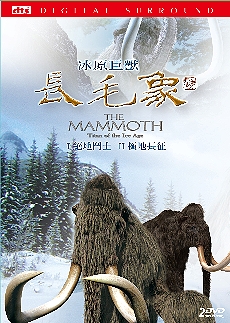 This documentary depicts the mammoth's rise to prominence and fall to extinction by following the life of one of these majestic animals, Mammu, a mammoth born on the Korean Peninsula, on the eastern edge of Asia. The documentary also explores the lives of other contemporary creatures, including the woolly rhinoceros, the saber-toothed cat, the cave lion, and the megaloceros. Mammu's life story is presented as an opportunity for us humans to consider our own attitudes toward the Earth, as members of this giant, breathing planetary organism.
Episode I : The first installment begins during the transition from the Ice Age to the Interglacial period, in the late Cenozoic era. Mammu, a female mammoth, is attacked by a saber-toothed cat. Her ears are torn and she is now limping. In this wild world, a disabled creature has a near-zero chance of survival. But because of the strong family ties held by socially advanced mammoths, Mammu manages to survive and grow to adulthood.
Episode II : We now see Mammu all grown-up, still with physical difficulties but having turned into a mature adult. She herself has now given birth and become a mother. The Earth is entering the interglacial period, gradually becoming warmer and drier. Her world goes through a cycle of unusual weather patterns, from flood to drought and back.
冰原巨獸長毛象  I絕地鬥士  II極地長征 語言:中文/英文 長度:50分鐘x2集 類型:3D動畫 (HD)…