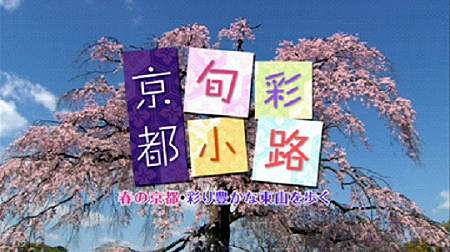 京都饗宴大搜秘-旬彩小路 A Journey to Kyoto and Kyoto Cuisine
語言:日文
長度:45分鐘x8集
類型:文化旅遊紀錄片(HD)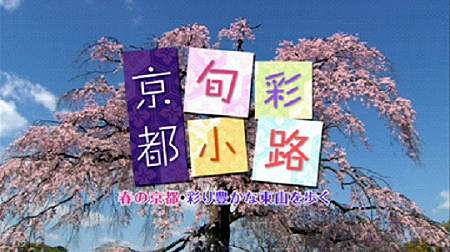 內容簡介:
(春)-2集
京都的多采多姿,吸引許多觀光客故地重遊。在櫻花盛開的時節,本集來到京都東山一帶。伴您遊覽著名的賞櫻勝地-哲學之道與圓山公園。探索京都藝妓都愛用的天然化妝品、又品味傳統風味的紅豆甜點。在建仁寺學習坐禪入定、體驗和風精神的基礎。換上傳統風格的和服,化身成京都的古典遊客,還有京都特產的和菓子製作教學。還有許多樂趣等您來發現!
(夏)- 2集
當燠熱的夏季來臨,在京都除了可以參加熱鬧的慶典,還可以尋找幽靜的避暑勝地。本集來到京都市北區的北山、上賀茂一帶,帶您參觀知名景點-嘯山庭園、京都馬術俱樂部、貴船神社,還有傳統拼布工藝的體驗課程。沿路品嘗京都的夏季特產-賀茂茄子、鱧魚、萬願寺辣椒;有精緻美食,更要在水榭上享用。在清流聲響中,享受京都的夏季風情。
(秋)- 2集
京都賞楓最著名的勝地,莫過於嵐山嵯峨野一帶。本集帶您欣賞京都的秋季風華,沿途探索美食,尋找新鮮事。在渡月橋邊
享受一魚三吃的鯛魚茶泡飯。鐵路迷可以到京都景觀模型館,不只觀賞模型,還可以體驗操作電車。傳統工藝的蠶絲,不只是紡織,還能做成精美的工藝品。京都懷石料理,經過西洋風味的揉合,創造出更新的餐點。在季節交替的時刻,體驗京都新舊並存的繽紛之美。
(冬) -2集
冬季的京都,仍然有充滿活力的特產與美食!本集來到以洛陽比擬的京都中央-洛中一帶。到錦市場伴您尋找京都人最愛的優質漁貨與蔬果、還有現烤海鮮可以享用。到老字號的丸久小山園茶莊品味傳統與新創的茶點套餐。參觀幕府末期新撰組的史蹟-八木邸來追思先賢。不只有史實,還有東映電影城化身成傳奇中的忍者,並體驗京都傳統工藝-友禪染的製作。就用京都的傳統特產-牡丹鍋來驅走冬季的寒意吧!
Total Episodes: 45 minutes X 8 Episodes (HD)
Category: Documentary/ Travel Lifestyle Series
Language: Japanese
Subtitle: Chinese
Synopsis:
There are so many places to enjoy in Kyoto.
Coming to Kyoto for just one time is not enough.
Visitors should experience every four season, each with its own charm.
This series introduces not only traditional Kyoto in each season but also the new trends in places, restaurants, and cuisine in Kyoto.
A wonderful introduction to the beauty of Kyoto, this program takes viewers to temples and shrines, introducing the best in cuisine of each season and visiting some city's newest restaurants.
– Spring –
Spring is the brightest season in a year in Kyoto.
Higashiyama area where many sightseeing spots can be found has many narrow alleys with beautiful cherry blossoms in full bloom. This episode introduces you the Higashiyama area of Kyoto where visitors can enjoy tasty sweets as well as Tempura and Kyoto's typical cuisine. The city of Kyoto is loved not only by Kyoto people but also others from all over the world. You may find some reasons why people love Kyoto by watching this program. We got new reporters to this series, they are Maiko Kozuka and Yukino Saito.
– Summer –
Summer in Kyoto has a lot of events such as Gion Festival and Bon Fires with a huge crowd from all over the world.
However, getting rid of hustle and bustle of the city, the program introduces northern part of Kyoto city where is rich in nature and cool in summer. Of course typical traditional summer cuisines are shown. Specially, Hamo, an eel, is one of the best delicacies of the season.
– Autumn –
This episode introduces Arashiyama and Sagano areas which are well-known for the best places to enjoy autumn tints. Very unique but scrumptious foods shown in the show are sea bream rice with green tea poured over it, a half-Japanese and a half-Western compromise cuisine, and boiled tofu in soy milk. Sightseeing spots to visit are Arashiya Hot Spring known for skin cure and the Japan's largest railway model diorama at JR Sagano station, and a shop offering cocoon doll making class.
語言:日文 長度:45分鐘x8集 類型:文化旅遊紀錄片(HD) 內容簡介: (春)-2集 京都的多采多姿,吸引…