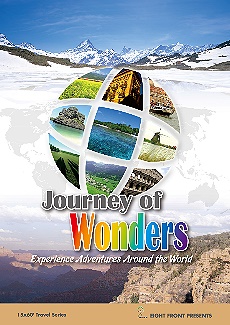 世界采風 Journey of Wonders – Experience the adventures of a lifetime
語言:中文/英文/日文/
長度:47分鐘x15集
類型:文化旅遊類紀錄片(SD)
內容簡介:

本節目帶您遊歷全球各地的風景名勝,為您打造一個獨一無二的旅遊新感受!擺脫一成不變的生活,讓《世界采風》陪您一起到世界各大景點來場冒險之旅,本節目跨越各大洲拍攝無敵美景,為您帶來一場視覺饗宴。不出門也能享受奢華的熱帶島嶼假期,或是到歐洲大城甚至是西藏沐浴在多采多姿的文化當中、再去澳洲和紐西蘭的蔚藍大海邊作日光浴!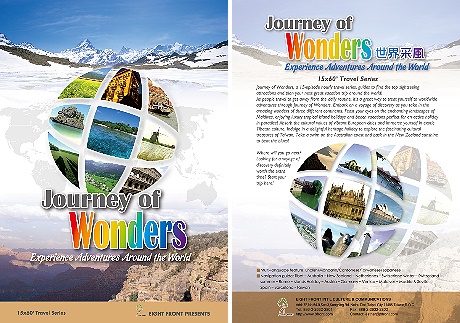 ---
Journey of Wonders – Experience the adventures of a lifetime
Total Episodes:
47 minutes X 15 Episodes
Category:
Documentary/ Travel Lifestyle Series
Language:
Mandarin/English/Cantonese/Japanese
Subtitle:
Chinese/English/Cantonese/Japanese
Synopsis:
Journey of Wonders, a 15-episode hourly travel series, guides to find the top sightseeing attractions and plan your next great vacation trip around the world!
As people travel to get away from the daily routine, it's a great way to treat yourself to worldwide adventures through Journey of Wonders. Embark on a voyage of discovery as you take in the many wonders of three different continents. Feast your eyes on the enchanting landscapes of Maldives, enjoying luxury tropical island holidays and beach vacations perfect for an active holiday in paradise! Absorb the cultural delights of vibrant European cities and immerse yourself in exotic Tibetan culture. Indulge in a delightful heritage holiday to explore the fascinating cultural treasures of Taiwan. Take a swim on the Australian coast and bask in the New Zealand sunshine to beat the blues!
Where will you go next? Looking for a voyage of discoverydefinitely worth the extra time? Start your trip here!
Multi-language feature: English/Mandarin/Cantonese/Taiwanese/Japanese
Navigation guide:
Tibet – Australia – New Zealand – Netherlands – Switzerland winter – Switzerland summer – Rome – Islands Holiday – Austria – Germany – Venice – Maldives – Madrid & Seville, Spain – Barcelona – Taiwan
語言:中文/英文/日文/ 長度:47分鐘x15集 類型:文化旅遊類紀錄片(SD) 內容簡介: 本節目帶您遊歷全…